University of Central European, Hungary
You live in Budapest (Hungary) and/or do you want to study Ottoman and Turkish Studies at the Central European University.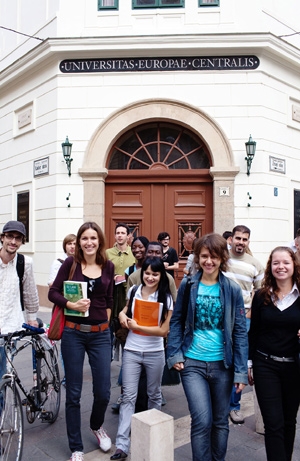 Central European University, Budapest, Hungary
Departments of History and Medieval Studies

Ottoman and Turkish Studies
ıIf you are interested in exploring the Ottoman Empire and its legacies in the Central Europe, Balkans and the Eastern Mediterranean, the Department of Medieval Studies and the Department of History at Central European University in Budapest announce the new concentration in Ottoman and Turkish Studies that supplies students with an excellent occasion to discover novel perspectives on the Ottoman past and formulate new research questions.
The Goal of the Ottoman and Turkish Studies are:
Central European University offers a unique and exciting combination of courses in Ottoman languages and history, an expertise of scholars in a variety of related fields, and proximity to premier research archives and libraries that house Ottoman collections (e.g,, in Budapest, Vienna, Sofia, Sarajevo, etc.). Administered by means of the Departments of Medieval Studies and History, Ottoman and Turkish Studies at CEU come close to a wide range of courses in early Islamic, Byzantine, Renaissance European, Habsburg, Russian, modern Balkan and Middle Eastern history which highlight the Departments' particular strength in comparative history of empires from the medieval to modern eras.
The University currently provides students with opportunity to study modern and Ottoman Turkish, Arabic, Ancient Greek, Serbian, Latin and Classical Hebrew. This broad framework that conceives of the Ottoman Empire as an imperial system composed of mutiple regional units with their cultural and linguistic specificities that were in a productive dialogue with, and in many ways, defined the imperial center is also reflected in the courses offered by CEU's faculty.
Contact address: Ottoman and Turkish Studies
Central European University
Nador u. 9
1051 Budapest,
Hungary
Tel: (0036-1) 327 3000
E-mail: public'at'ceu.hu or tuesmer'at'ceu.hu